<![if !vml]>
<![endif]><![if !vml]>
<![endif]><![if !vml]>
<![endif]>
<![if !vml]>
<![endif]>
Virginia Water Community Association
Around the World with Carnival Capers 2014
Virginia Water's largest Community Event  -  28th June
<![if !vml]>
<![endif]>
<![if !vml]>

<![endif]>
There had to come a year where the weather won the day – and this was it!
Many congratulations to all those who turned out, and carried on with such great spirit. The photo department
suffered along with everyone else, but some early pictures were possible, and captured just a little of the day.
Such a shame, but we'll be back again next year for brighter times.
The Dani Harmer Academy of Performing Arts  and the O'Connor Irish Dance School deserve
huge praise and thanks with their students battling on through the rain to deliver great performances
in such conditions, and with smiles to warm the hearts of all those who watched.
1. <![if !vml]>
<![endif]> <![if !vml]>
<![endif]>
2. <![if !vml]>
<![endif]> <![if !vml]>
<![endif]>
3. <![if !vml]>
<![endif]> <![if !vml]>
<![endif]> <![if !vml]>
<![endif]>
4. <![if !vml]>
<![endif]> <![if !vml]>
<![endif]>
5. <![if !vml]>
<![endif]> <![if !vml]>
<![endif]> <![if !vml]>
<![endif]>
6. <![if !vml]>
<![endif]> <![if !vml]>
<![endif]>
7. <![if !vml]>
<![endif]> <![if !vml]>
<![endif]> <![if !vml]>
<![endif]>
8. <![if !vml]>
<![endif]> <![if !vml]>
<![endif]>
9. <![if !vml]>
<![endif]> <![if !vml]>
<![endif]>
10. <![if !vml]>
<![endif]> <![if !vml]>
<![endif]> <![if !vml]>
<![endif]>
11. <![if !vml]>
<![endif]> <![if !vml]>
<![endif]>
12. <![if !vml]>
<![endif]> <![if !vml]>
<![endif]> <![if !vml]>
<![endif]>
13. <![if !vml]>
<![endif]> <![if !vml]>
<![endif]>
14. <![if !vml]>
<![endif]> <![if !vml]>
<![endif]>
15. <![if !vml]>
<![endif]> <![if !vml]>
<![endif]> <![if !vml]>
<![endif]>
16. <![if !vml]>
<![endif]> <![if !vml]>
<![endif]>
17. <![if !vml]>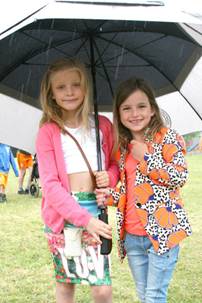 <![endif]> <![if !vml]>
<![endif]> <![if !vml]>
<![endif]>
18. <![if !vml]>
<![endif]> <![if !vml]>
<![endif]>
19. <![if !vml]>
<![endif]> <![if !vml]>
<![endif]> <![if !vml]>
<![endif]>
20. <![if !vml]>
<![endif]> <![if !vml]>
<![endif]>
21. <![if !vml]>
<![endif]> <![if !vml]>
<![endif]>
22. <![if !vml]>
<![endif]> <![if !vml]>
<![endif]> <![if !vml]>
<![endif]>
23. <![if !vml]>
<![endif]> <![if !vml]>
<![endif]>
24. <![if !vml]>
<![endif]> <![if !vml]>
<![endif]> <![if !vml]>
<![endif]>
25. <![if !vml]>
<![endif]> <![if !vml]>
<![endif]>
26. <![if !vml]>
<![endif]> <![if !vml]>
<![endif]> <![if !vml]>
<![endif]>
27. <![if !vml]>
<![endif]> <![if !vml]>
<![endif]>
28. <![if !vml]>
<![endif]> <![if !vml]>
<![endif]>
29. <![if !vml]>
<![endif]> <![if !vml]>
<![endif]>
30. <![if !vml]>
<![endif]> <![if !vml]>
<![endif]> <![if !vml]>
<![endif]>
31. <![if !vml]>
<![endif]> <![if !vml]>
<![endif]>
32. <![if !vml]>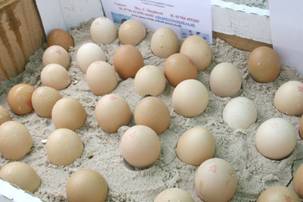 <![endif]> <![if !vml]>
<![endif]>
33. <![if !vml]>
<![endif]> <![if !vml]>
<![endif]> <![if !vml]>
<![endif]>
34. <![if !vml]>
<![endif]> <![if !vml]>
<![endif]>
35. <![if !vml]>
<![endif]> <![if !vml]>
<![endif]>
36. <![if !vml]>
<![endif]> <![if !vml]>
<![endif]>
37. <![if !vml]>
<![endif]> <![if !vml]>
<![endif]>
38. <![if !vml]>
<![endif]> <![if !vml]>
<![endif]>
39. <![if !vml]>
<![endif]> <![if !vml]>
<![endif]> <![if !vml]>
<![endif]>
40. <![if !vml]>
<![endif]> <![if !vml]>
<![endif]>
41. <![if !vml]>
<![endif]> <![if !vml]>
<![endif]>
42. <![if !vml]>
<![endif]> <![if !vml]>
<![endif]> <![if !vml]>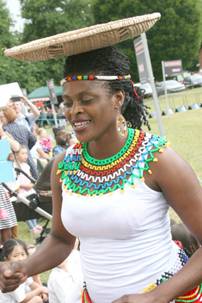 <![endif]>
43. <![if !vml]>
<![endif]> <![if !vml]>
<![endif]>
44. <![if !vml]>
<![endif]> <![if !vml]>
<![endif]>
45. <![if !vml]>
<![endif]> <![if !vml]>
<![endif]> <![if !vml]>
<![endif]>
46. <![if !vml]>
<![endif]> <![if !vml]>
<![endif]>
47. <![if !vml]>
<![endif]> <![if !vml]>
<![endif]> <![if !vml]>
<![endif]>
48. <![if !vml]>
<![endif]> <![if !vml]>
<![endif]>
49. <![if !vml]>
<![endif]> <![if !vml]>
<![endif]>
50. <![if !vml]>
<![endif]> <![if !vml]>
<![endif]>
51. <![if !vml]>
<![endif]> <![if !vml]>
<![endif]>
52. <![if !vml]>
<![endif]> <![if !vml]>
<![endif]> <![if !vml]>
<![endif]>
53. <![if !vml]>
<![endif]> <![if !vml]>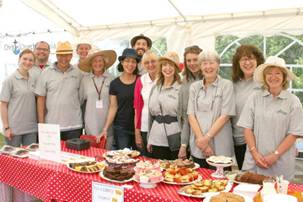 <![endif]>
54. <![if !vml]>
<![endif]> <![if !vml]>
<![endif]>
55. <![if !vml]>
<![endif]> <![if !vml]>
<![endif]> <![if !vml]>
<![endif]>
56. <![if !vml]>
<![endif]> <![if !vml]>
<![endif]>
57. <![if !vml]>
<![endif]> <![if !vml]>
<![endif]> <![if !vml]>
<![endif]>
58. <![if !vml]>
<![endif]> <![if !vml]>
<![endif]>
59. <![if !vml]>
<![endif]> <![if !vml]>
<![endif]>
60. <![if !vml]>
<![endif]> <![if !vml]>
<![endif]> <![if !vml]>
<![endif]>
61. <![if !vml]>
<![endif]> <![if !vml]>
<![endif]>
62. <![if !vml]>
<![endif]> <![if !vml]>
<![endif]> <![if !vml]>
<![endif]>
63. <![if !vml]>
<![endif]> <![if !vml]>
<![endif]>
64. <![if !vml]>
<![endif]> <![if !vml]>
<![endif]> <![if !vml]>
<![endif]>
65. <![if !vml]>
<![endif]> <![if !vml]>
<![endif]>
66. <![if !vml]>
<![endif]> <![if !vml]>
<![endif]>
67. <![if !vml]>
<![endif]> <![if !vml]>
<![endif]>
68. <![if !vml]>
<![endif]> <![if !vml]>
<![endif]> <![if !vml]>
<![endif]>
69. <![if !vml]>
<![endif]> <![if !vml]>
<![endif]>
70. <![if !vml]>
<![endif]> <![if !vml]>
<![endif]>
71. <![if !vml]>
<![endif]> <![if !vml]>
<![endif]> <![if !vml]>
<![endif]>
72. <![if !vml]>
<![endif]> <![if !vml]>
<![endif]>
73. <![if !vml]>
<![endif]> <![if !vml]>
<![endif]> <![if !vml]>
<![endif]>
74. <![if !vml]>
<![endif]> <![if !vml]>
<![endif]>
<![if !vml]>
<![endif]>
<![if !vml]>

<![endif]>
<![if !vml]>
<![endif]>
<![if !vml]>
<![endif]>       <![if !vml]>
<![endif]>
<![if !vml]>
<![endif]>
Photos by
<![if !vml]>
<![endif]>
<![if !vml]>
<![endif]>
<![if !vml]>
<![endif]>
<!script type="text/javascript" src="fireworks.js"><!/script><!script type="text/javascript" src="fireworks.js"><!/script>