<![if !vml]>
<![endif]>
THE ENGLEFIELD GREEN MEMORIAL TRUST
UNVEILING & DEDICATION
St Jude's Cemetery – 15th July 2016
ENGLEFIELD  GREEN  MEMORIAL
With Her Majesty's Lord Lieutenant of Surrey Mr Michael More-Molyneux, Mayor of Runnymede Cllr. Alan Alderson,
and The Dedication by the Vicar of St Jude's Church Rev Mark Ewbank.
Erected by the Village of Englefield Green, to honour and remember those
"Village Sons & Daughters" 91 buried in the cemetery, and 153 who fought and died
in the service of their Sovereign and Country during both World Wars
1914-1918 & 1939-1945 and all conflicts since.
Many photos are similar to others (not included below), but may be of significance for individuals involved.
I have therefore uploaded ALL my images to Photobox where they can be viewed larger, and where prints
can also be ordered directly. Please use the slideshow functionality to best navigate the photos.
CLICK>  <![if !vml]>
<![endif]> <CLICK
1. <![if !vml]>
<![endif]> <![if !vml]>
<![endif]>
2. <![if !vml]>
<![endif]> <![if !vml]>
<![endif]> <![if !vml]>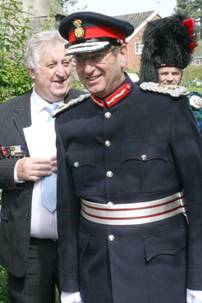 <![endif]>
3. <![if !vml]>
<![endif]> <![if !vml]>
<![endif]>
4. <![if !vml]>
<![endif]> <![if !vml]>
<![endif]> <![if !vml]>
<![endif]>
5. <![if !vml]>
<![endif]> <![if !vml]>
<![endif]>
6. <![if !vml]>
<![endif]> <![if !vml]>
<![endif]> <![if !vml]>
<![endif]>
7. <![if !vml]>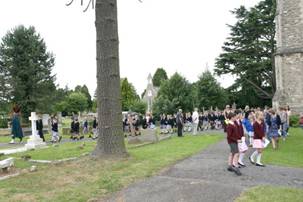 <![endif]> <![if !vml]>
<![endif]>
8. <![if !vml]>
<![endif]> <![if !vml]>
<![endif]>
9. <![if !vml]>
<![endif]> <![if !vml]>
<![endif]> <![if !vml]>
<![endif]>
10. <![if !vml]>
<![endif]> <![if !vml]>
<![endif]>
11. <![if !vml]>
<![endif]> <![if !vml]>
<![endif]> <![if !vml]>
<![endif]>
12. <![if !vml]>
<![endif]> <![if !vml]>
<![endif]>
13. <![if !vml]>
<![endif]><![if !vml]>
<![endif]>
14. <![if !vml]>
<![endif]> <![if !vml]>
<![endif]> <![if !vml]>
<![endif]>
15. <![if !vml]>
<![endif]> <![if !vml]>
<![endif]>
16. <![if !vml]>
<![endif]> <![if !vml]>
<![endif]> <![if !vml]>
<![endif]>
17. <![if !vml]>
<![endif]> <![if !vml]>
<![endif]>
18. <![if !vml]>
<![endif]> <![if !vml]>
<![endif]> <![if !vml]>
<![endif]>
19. <![if !vml]>
<![endif]> <![if !vml]>
<![endif]>
20. <![if !vml]>
<![endif]> <![if !vml]>
<![endif]> <![if !vml]>
<![endif]>
21. <![if !vml]>
<![endif]> <![if !vml]>
<![endif]>
22. <![if !vml]>
<![endif]> <![if !vml]>
<![endif]>
23. <![if !vml]>
<![endif]> <![if !vml]>
<![endif]>
24. <![if !vml]>
<![endif]> <![if !vml]>
<![endif]>
25. <![if !vml]>
<![endif]> <![if !vml]>
<![endif]>
26. <![if !vml]>
<![endif]> <![if !vml]>
<![endif]>
27. <![if !vml]>
<![endif]> <![if !vml]>
<![endif]>
28. <![if !vml]>
<![endif]> <![if !vml]>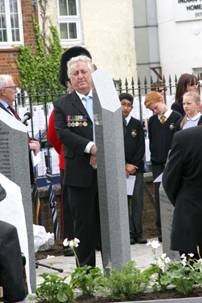 <![endif]> <![if !vml]>
<![endif]>
29. <![if !vml]>
<![endif]> <![if !vml]>
<![endif]>
30. <![if !vml]>
<![endif]> <![if !vml]>
<![endif]>
31. <![if !vml]>
<![endif]> <![if !vml]>
<![endif]> <![if !vml]>
<![endif]>
32. <![if !vml]>
<![endif]> <![if !vml]>
<![endif]>
33. <![if !vml]>
<![endif]> <![if !vml]>
<![endif]>
34. <![if !vml]>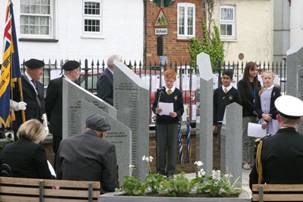 <![endif]> <![if !vml]>
<![endif]>
35. <![if !vml]>
<![endif]> <![if !vml]>
<![endif]>
36. <![if !vml]>
<![endif]> <![if !vml]>
<![endif]>
37. <![if !vml]>
<![endif]> <![if !vml]>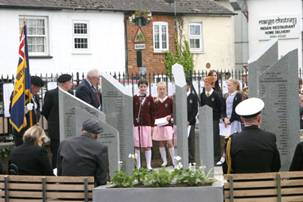 <![endif]>
38. <![if !vml]>
<![endif]> <![if !vml]>
<![endif]>
39. <![if !vml]>
<![endif]> <![if !vml]>
<![endif]>
40. <![if !vml]>
<![endif]> <![if !vml]>
<![endif]> <![if !vml]>
<![endif]>
41. <![if !vml]>
<![endif]> <![if !vml]>
<![endif]>
42. <![if !vml]>
<![endif]> <![if !vml]>
<![endif]>
43. <![if !vml]>
<![endif]> <![if !vml]>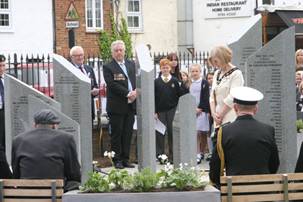 <![endif]>
44. <![if !vml]>
<![endif]> <![if !vml]>
<![endif]> <![if !vml]>
<![endif]>
45. <![if !vml]>
<![endif]> <![if !vml]>
<![endif]>
46. <![if !vml]>
<![endif]> <![if !vml]>
<![endif]> <![if !vml]>
<![endif]>
47. <![if !vml]>
<![endif]> <![if !vml]>
<![endif]>
48. <![if !vml]>
<![endif]> <![if !vml]>
<![endif]> <![if !vml]>
<![endif]>
49. <![if !vml]>
<![endif]> <![if !vml]>
<![endif]>
50.<![if !vml]>
<![endif]> <![if !vml]>
<![endif]> <![if !vml]>
<![endif]>
51. <![if !vml]>
<![endif]> <![if !vml]>
<![endif]>
52. <![if !vml]>
<![endif]> <![if !vml]>
<![endif]> <![if !vml]>
<![endif]>
53. <![if !vml]>
<![endif]> <![if !vml]>
<![endif]>
54. <![if !vml]>
<![endif]> <![if !vml]>
<![endif]>
55. <![if !vml]>
<![endif]> <![if !vml]>
<![endif]>
56. <![if !vml]>
<![endif]> <![if !vml]>
<![endif]>
57. <![if !vml]>
<![endif]> <![if !vml]>
<![endif]> <![if !vml]>
<![endif]>
58. <![if !vml]>
<![endif]> <![if !vml]>
<![endif]>
59. <![if !vml]>
<![endif]> <![if !vml]>
<![endif]> <![if !vml]>
<![endif]>
60. <![if !vml]>
<![endif]> <![if !vml]>
<![endif]> <![if !vml]>
<![endif]>
61. <![if !vml]>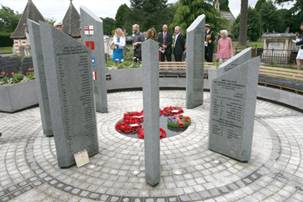 <![endif]> <![if !vml]>
<![endif]>
62. <![if !vml]>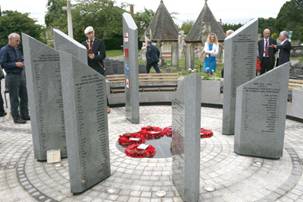 <![endif]> <![if !vml]>
<![endif]>
63. <![if !vml]>
<![endif]> <![if !vml]>
<![endif]> <![if !vml]>
<![endif]>
64. <![if !vml]>
<![endif]> <![if !vml]>
<![endif]>
65. <![if !vml]>
<![endif]> <![if !vml]>
<![endif]> <![if !vml]>
<![endif]>
< GROUND BREAKING CEREMONY NOVEMBER 2015 >
Photos by
<![if !vml]>
<![endif]>