<![if !vml]>
<![endif]><![if !vml]>
<![endif]><![if !vml]>
<![endif]> 
AIR  FORCES  MEMORIAL
Runnymede  (Coopers Hill, Englefield Green, Egham, Surrey)
1953: Air Forces Memorial  -  This sobering yet beautiful memorial to the men and women of the Allied Air Forces
who died during World War II was designed by Sir Edward Maufe R.A. and unveiled by HM Queen Elizabeth II on 17 October 1953.
An inscription over the entrance to the cloister reads: 'In this cloister are recorded the names of 20,456 airmen who have no known grave.
They died for freedom in raid and sortie over the British Isles and the land and seas of northern and western Europe'. This was the first
new building to be designated Grade I listed status after the war. It is administered by the Commonwealth War Graves Commission.
From the top of the tower visitors can see Windsor Castle, Runnymede and breathtaking views of seven counties.
<![if !vml]>
<![endif]>
<![if !vml]>
<![endif]> <![if !vml]>
<![endif]>
<![if !vml]>
<![endif]> <![if !vml]>
<![endif]>
<![if !vml]>
<![endif]> <![if !vml]>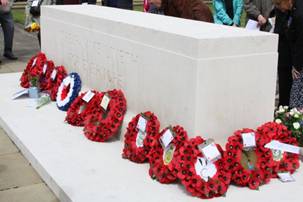 <![endif]>
<![if !vml]>
<![endif]> <![if !vml]>
<![endif]>
<![if !vml]>
<![endif]> <![if !vml]>
<![endif]>
<![if !vml]>
<![endif]> <![if !vml]>
<![endif]>
<![if !vml]>
<![endif]> <![if !vml]>
<![endif]>
<![if !vml]>
<![endif]> <![if !vml]>
<![endif]>
<![if !vml]>
<![endif]> <![if !vml]>
<![endif]>
<![if !vml]>
<![endif]> <![if !vml]>
<![endif]>
<![if !vml]>
<![endif]> <![if !vml]>
<![endif]>
<![if !vml]>
<![endif]> <![if !vml]>
<![endif]> <![if !vml]>
<![endif]>
<![if !vml]>
<![endif]> <![if !vml]>
<![endif]>
<![if !vml]>
<![endif]> <![if !vml]>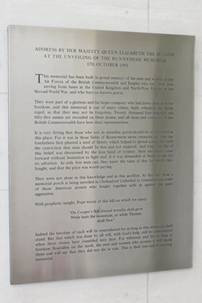 <![endif]> <![if !vml]>
<![endif]>
<![if !vml]>
<![endif]> <![if !vml]>
<![endif]>
<![if !vml]>
<![endif]> <![if !vml]>
<![endif]>
<![if !vml]>
<![endif]> <![if !vml]>
<![endif]>
<![if !vml]>
<![endif]> <![if !vml]>
<![endif]> <![if !vml]>
<![endif]>
<![if !vml]>
<![endif]> <![if !vml]>
<![endif]> <![if !vml]>
<![endif]>
<![if !vml]>
<![endif]> <![if !vml]>
<![endif]> <![if !vml]>
<![endif]>
<![if !vml]>
<![endif]> <![if !vml]>
<![endif]>
<![if !vml]>
<![endif]> <![if !vml]>
<![endif]>
<![if !vml]>
<![endif]> <![if !vml]>
<![endif]> <![if !vml]>
<![endif]>
<![if !vml]>
<![endif]> <![if !vml]>
<![endif]>
<![if !vml]>
<![endif]> <![if !vml]>
<![endif]>
<![if !vml]>
<![endif]> <![if !vml]>
<![endif]> <![if !vml]>
<![endif]>
<![if !vml]>
<![endif]> <![if !vml]>
<![endif]> <![if !vml]>
<![endif]> <![if !vml]>
<![endif]>
<![if !vml]>
<![endif]> <![if !vml]>
<![endif]>
<![if !vml]>
<![endif]> <![if !vml]>
<![endif]>
<![if !vml]>
<![endif]>
<![if !vml]>
<![endif]>
View across Runnymede & River Thames – Click on image for 2.3Mb image download
<![if !vml]>
<![endif]>
<![if !vml]>

<![endif]>       <![if !vml]>
<![endif]>       <![if !vml]>
<![endif]>
<![if !vml]>

<![endif]>
<![if !vml]>
<![endif]>
<![if !vml]>
<![endif]>        <![if !vml]>
<![endif]>       <![if !vml]>
<![endif]>
<![if !vml]>
<![endif]>
Photos by
<![if !vml]>
<![endif]>