<![if !vml]>
<![endif]><![if !vml]>
<![endif]><![if !vml]>
<![endif]> 
<![if !vml]>
<![endif]>
www.royalholloway.ac.uk     www.magnacartaquilt.co.uk     www.surreynafas.org.uk
Magna Carta In Flowers
with the Surrey Area of NAFAS – Creative with Flowers
(THE NATIONAL ASSOCIATION OF FLOWER ARRANGEMENT SOCIETIES)
With contributions from: Runnymede, West Horsley, Oxshott, Aldershot, Walton & Weybridge,
Epsom, Bookham, Staines, Horley, Haslemere, Ewell, Guildford, Barnsbury & Mayford, Reigate,
Banstead, Brockham, Whitton, Ashtead, Godalming,
and  The Magna Carta Quilt
at
The Royal Holloway University of London
<![if !vml]>
<![endif]>
Part of the Magna Carta 800th Anniversary Celebrations in Runnymede.
with the Mayor of Runnymede – 12th June 2015
<![if !vml]>
<![endif]>
<![if !vml]>
<![endif]>
1. <![if !vml]>
<![endif]> <![if !vml]>
<![endif]>
2. <![if !vml]>
<![endif]> <![if !vml]>
<![endif]> <![if !vml]>
<![endif]>
3. <![if !vml]>
<![endif]> <![if !vml]>
<![endif]> <![if !vml]>
<![endif]>
4. <![if !vml]>
<![endif]> <![if !vml]>
<![endif]> <![if !vml]>
<![endif]>
5. <![if !vml]>
<![endif]> <![if !vml]>
<![endif]> <![if !vml]>
<![endif]>
6. <![if !vml]>
<![endif]> <![if !vml]>
<![endif]>
7. <![if !vml]>
<![endif]> <![if !vml]>
<![endif]> <![if !vml]>
<![endif]>
8. <![if !vml]>
<![endif]> <![if !vml]>
<![endif]> <![if !vml]>
<![endif]>
9. <![if !vml]>
<![endif]> <![if !vml]>
<![endif]>
10. <![if !vml]>
<![endif]> <![if !vml]>
<![endif]> <![if !vml]>
<![endif]>
11. <![if !vml]>
<![endif]> <![if !vml]>
<![endif]> <![if !vml]>
<![endif]>
12. <![if !vml]>
<![endif]> <![if !vml]>
<![endif]>
13. <![if !vml]>
<![endif]> <![if !vml]>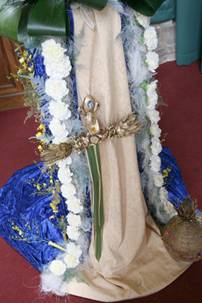 <![endif]> <![if !vml]>
<![endif]>
14. <![if !vml]>
<![endif]> <![if !vml]>
<![endif]>
15. <![if !vml]>
<![endif]> <![if !vml]>
<![endif]> <![if !vml]>
<![endif]>
16. <![if !vml]>
<![endif]> <![if !vml]>
<![endif]>
17. <![if !vml]>
<![endif]> <![if !vml]>
<![endif]> <![if !vml]>
<![endif]>
18. <![if !vml]>
<![endif]> <![if !vml]>
<![endif]>
19. <![if !vml]>
<![endif]> <![if !vml]>
<![endif]>
20. <![if !vml]>
<![endif]> <![if !vml]>
<![endif]> <![if !vml]>
<![endif]>
21. <![if !vml]>
<![endif]> <![if !vml]>
<![endif]>
22. <![if !vml]>
<![endif]> <![if !vml]>
<![endif]>
23. <![if !vml]>
<![endif]> <![if !vml]>
<![endif]> <![if !vml]>
<![endif]>
24. <![if !vml]>
<![endif]> <![if !vml]>
<![endif]> <![if !vml]>
<![endif]>
25. <![if !vml]>
<![endif]> <![if !vml]>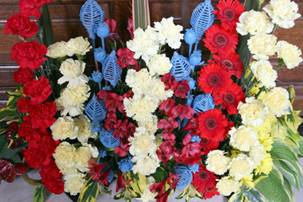 <![endif]>
26. <![if !vml]>
<![endif]> <![if !vml]>
<![endif]> <![if !vml]>
<![endif]>
27. <![if !vml]>
<![endif]> <![if !vml]>
<![endif]>
28. <![if !vml]>
<![endif]> <![if !vml]>
<![endif]> <![if !vml]>
<![endif]>
29. <![if !vml]>
<![endif]> <![if !vml]>
<![endif]>
30. <![if !vml]>
<![endif]> <![if !vml]>
<![endif]> <![if !vml]>
<![endif]>
31. <![if !vml]>
<![endif]> <![if !vml]>
<![endif]>
32. <![if !vml]>
<![endif]> <![if !vml]>
<![endif]> <![if !vml]>
<![endif]>
33. <![if !vml]>
<![endif]> <![if !vml]>
<![endif]> <![if !vml]>
<![endif]>
34. <![if !vml]>
<![endif]> <![if !vml]>
<![endif]> <![if !vml]>
<![endif]>
35. <![if !vml]>
<![endif]> <![if !vml]>
<![endif]> <![if !vml]>
<![endif]>
36. <![if !vml]>
<![endif]> <![if !vml]>
<![endif]> <![if !vml]>
<![endif]>
37. <![if !vml]>
<![endif]> <![if !vml]>
<![endif]>
38. <![if !vml]>
<![endif]> <![if !vml]>
<![endif]> <![if !vml]>
<![endif]>
39. <![if !vml]>
<![endif]> <![if !vml]>
<![endif]>
40. <![if !vml]>
<![endif]> <![if !vml]>
<![endif]> <![if !vml]>
<![endif]>
41. <![if !vml]>
<![endif]> <![if !vml]>
<![endif]>
42. <![if !vml]>
<![endif]> <![if !vml]>
<![endif]> <![if !vml]>
<![endif]>
43. <![if !vml]>
<![endif]> <![if !vml]>
<![endif]>
44. <![if !vml]>
<![endif]> <![if !vml]>
<![endif]> <![if !vml]>
<![endif]>
45. <![if !vml]>
<![endif]> <![if !vml]>
<![endif]>
46. <![if !vml]>
<![endif]> <![if !vml]>
<![endif]> <![if !vml]>
<![endif]>
47. <![if !vml]>
<![endif]> <![if !vml]>
<![endif]>
48. <![if !vml]>
<![endif]> <![if !vml]>
<![endif]> <![if !vml]>
<![endif]>
49. <![if !vml]>
<![endif]> <![if !vml]>
<![endif]>
50. <![if !vml]>
<![endif]> <![if !vml]>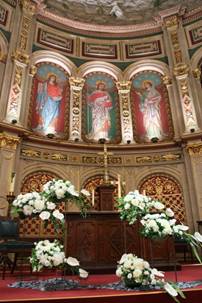 <![endif]> <![if !vml]>
<![endif]>
51. <![if !vml]>
<![endif]> <![if !vml]>
<![endif]>
52. <![if !vml]>
<![endif]> <![if !vml]>
<![endif]> <![if !vml]>
<![endif]>
53. <![if !vml]>
<![endif]> <![if !vml]>
<![endif]> <![if !vml]>
<![endif]>
54. <![if !vml]>
<![endif]> <![if !vml]>
<![endif]>
<![if !vml]>
<![endif]>
<![if !vml]>
<![endif]>
<![if !vml]>
<![endif]>
<![if !vml]>
<![endif]>       <![if !vml]>
<![endif]>       <![if !vml]>
<![endif]>
<![if !vml]>
<![endif]>
<![if !vml]>

<![endif]>               <![if !vml]>
<![endif]>
<![if !vml]>
<![endif]>        <![if !vml]>
<![endif]>       <![if !vml]>
<![endif]>
<![if !vml]>
<![endif]>
Photos by
<![if !vml]>
<![endif]>