<![if !vml]>
<![endif]><![if !vml]>
<![endif]><![if !vml]>
<![endif]> 
<![if !vml]>
<![endif]>
Images from around Runnymede
Wraysbury side of the River Thames
Ankerwycke, The Ankerwycke Yew ,  St Mary's Priory Ruins etc
<![if !vml]>
<![endif]>
Click < HERE > to link to some Ankerwycke WEB INFO
Just out of sight of the River is the Ankerwyke Yew – a tree some 2500 years old and 31 foot in girth.
Many believe that this is the most likely site for the sealing of the Magna Carta.
Historians also confirm that in Tudor times henry VIII used to rendevous with Anne Bolelyn at the tree.
<![if !vml]>
<![endif]> <![if !vml]>
<![endif]>
<![if !vml]>
<![endif]> <![if !vml]>
<![endif]> <![if !vml]>
<![endif]>
<![if !vml]>
<![endif]> <![if !vml]>
<![endif]>
<![if !vml]>
<![endif]> <![if !vml]>
<![endif]>
<![if !vml]>
<![endif]> <![if !vml]>
<![endif]>
<![if !vml]>
<![endif]> <![if !vml]>
<![endif]>
<![if !vml]>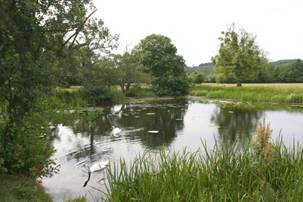 <![endif]> <![if !vml]>
<![endif]>
<![if !vml]>
<![endif]> <![if !vml]>
<![endif]> <![if !vml]>
<![endif]>
<![if !vml]>
<![endif]> <![if !vml]>
<![endif]>
<![if !vml]>
<![endif]> <![if !vml]>
<![endif]> <![if !vml]>
<![endif]>
<![if !vml]>
<![endif]> <![if !vml]>
<![endif]>
<![if !vml]>
<![endif]> <![if !vml]>
<![endif]>
The Chalk and flint wall of the ruins of the 12th century Ankerwyke Priory
<![if !vml]>
<![endif]> <![if !vml]>
<![endif]> <![if !vml]>
<![endif]>
<![if !vml]>
<![endif]> <![if !vml]>
<![endif]>
<![if !vml]>
<![endif]> <![if !vml]>
<![endif]> <![if !vml]>
<![endif]>
<![if !vml]>
<![endif]> <![if !vml]>
<![endif]>
<![if !vml]>
<![endif]>
<![if !vml]>
<![endif]>       <![if !vml]>
<![endif]>       <![if !vml]>
<![endif]>
<![if !vml]>
<![endif]>
<![if !vml]>
<![endif]>               <![if !vml]>
<![endif]>
<![if !vml]>
<![endif]>        <![if !vml]>
<![endif]>       <![if !vml]>
<![endif]>
<![if !vml]>
<![endif]>
Photos by
<![if !vml]>
<![endif]>